Will you come to Cornerstone Church with me this Sunday?
Plan My Visit!
We are so excited that you have decided to join us for church at Cornerstone! We want you to have a great visit so that it is the first of many.
Here are a few ways to enhance your first-time experience:  
Be sure to park in the very best parking right out front, it is labeled Guest Parking and it is exclusively for you.  It is steps away from our front door.
Inside the door, let us know it is your first time with us. You will be greeted and offered your own personal host.  Your host will assist you in any way that makes your visit more comfortable.  He or she is well acquainted with the church and would be happy to give you a tour, help you get your children checked in to class, or take you to the cafe for a refreshment.
It's all up to you because you are our honored guest.
So, come on out, we can't wait to meet you!
Sunday Services: 9 AM & 11 AM
4995 N Hickory Ridge Rd., Highland, MI 48357
A church isn't a building. It's the people. It's also not just people. It's a family. You may be here for the first time, but we already look at you like family. This family wants to help you, not only connect to God, but also through life. We are here to help and support each other. Welcome home!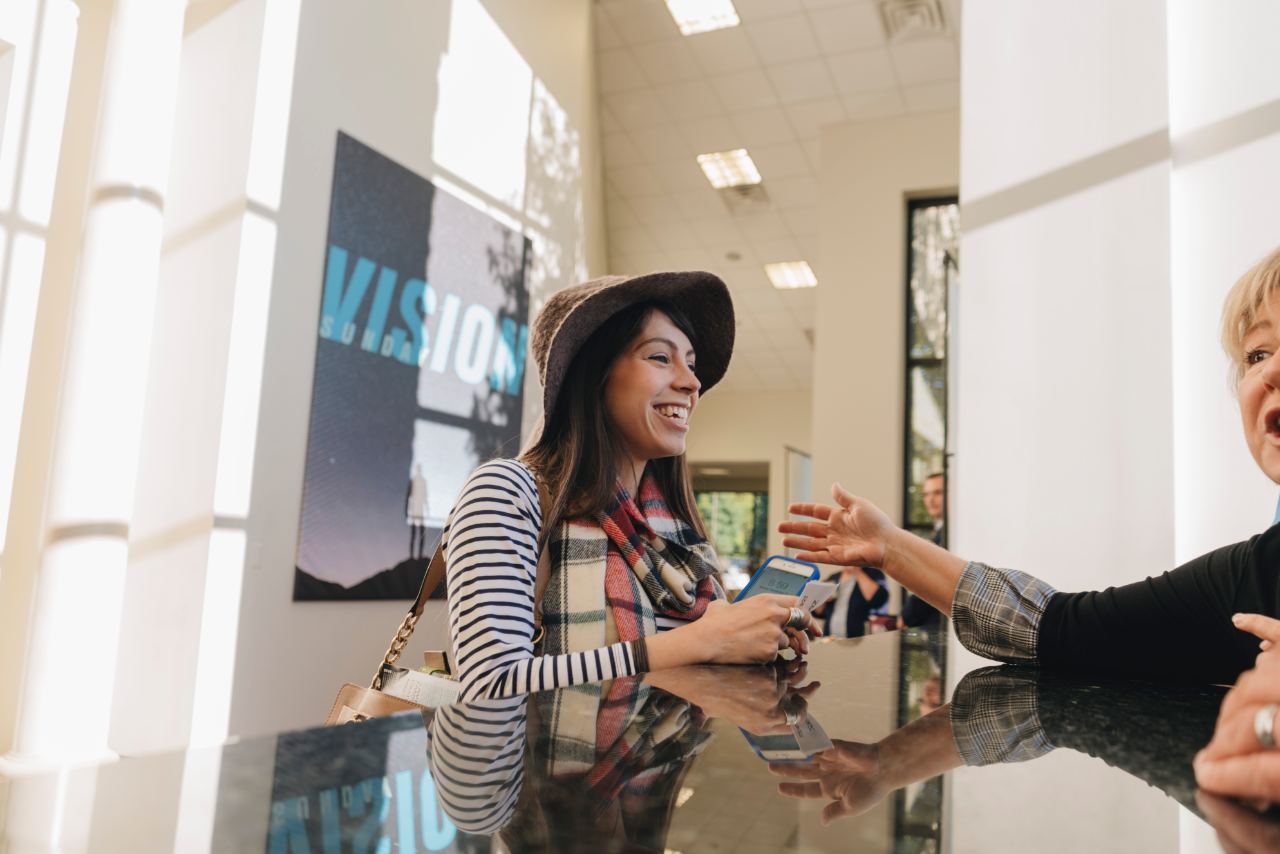 Our Kids Church
At Cornerstone Church your children are a top priority. Our nurseries are clean, safe, and staffed with loving workers. We offer a dynamic children's ministry as well as life-changing ministry to students from junior high through college.
Plan My Visit!
We are excited about what God is going to do through Cornerstone Church in this community. God has done amazing things and we continue to see lives transformed every week!
Sunday Services: 9 AM & 11 AM
4995 N Hickory Ridge Rd., Highland, MI 48357
Expect Me This Sunday
Please come to our guest services area in the lobby on your first visit so we can meet you and show you around.
If you have children, please fill out the form below to let us know you'll be coming this Sunday, and we'll have them already checked in to their classes so you can skip the line!