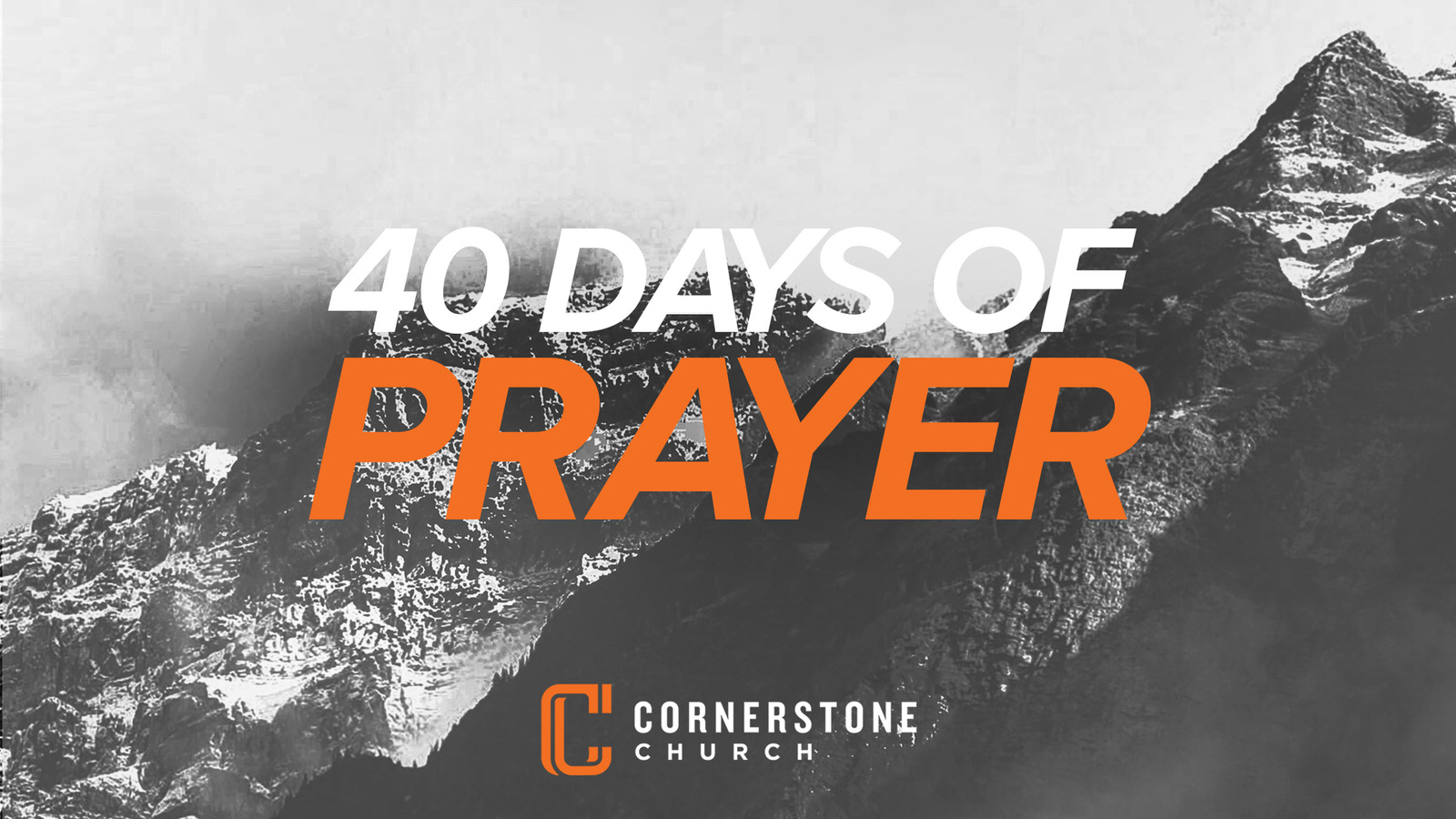 How Jesus Prayed: He Prayed Alone
Matthew 14:23
"After He had sent the crowds away, He went up on the mountain by Himself to pray; and when it was evening, He was there alone."
As Christians we have lots of opportunities to pray. When we gather together at church, we pray along with our Pastor. If you serve/volunteer on a team at Cornerstone you may pray with your leader and team members before service.  We pray when we take communion. We pray as we worship the Lord. We pray before meals, you might even pray with your children before they go to bed. But what about when no one else is around? When it's just you, do you get alone to pray?
Do you pray like Jesus? He was intentional to get alone (he sent the crowds away). He created space (he went on the mountain). And He spent time just Him and His Father. Jesus shows us that we determine the culture of our prayer life. We might need to get creative, plan ahead, communicate with our spouse or children- because while praying with others can be powerful and is important, Jesus shows us that praying alone is something essential to our relationship with God.
Praying alone comes easy for some and is challenging to others. It may help you to pray out loud, write your prayers in a journal, create a space (like a prayer closet), or have a special area you like to sit, or even create a vision board with scriptures and promises written out to visually remind and inspire you as you pray. No matter what it takes, it will be well worth it to develop your time spent with God in prayer.
"We must continue in prayer if we are to get an outpouring of the Spirit. Christ says there are some things we shall not get, unless we pray and fast, yes, "prayer and fasting." We must control the flesh and abstain from whatever hinders direct fellowship with God."
"How precious are your thoughts about me, O God. They cannot be numbered! I can't even count them; they outnumber the grains of the sand!"