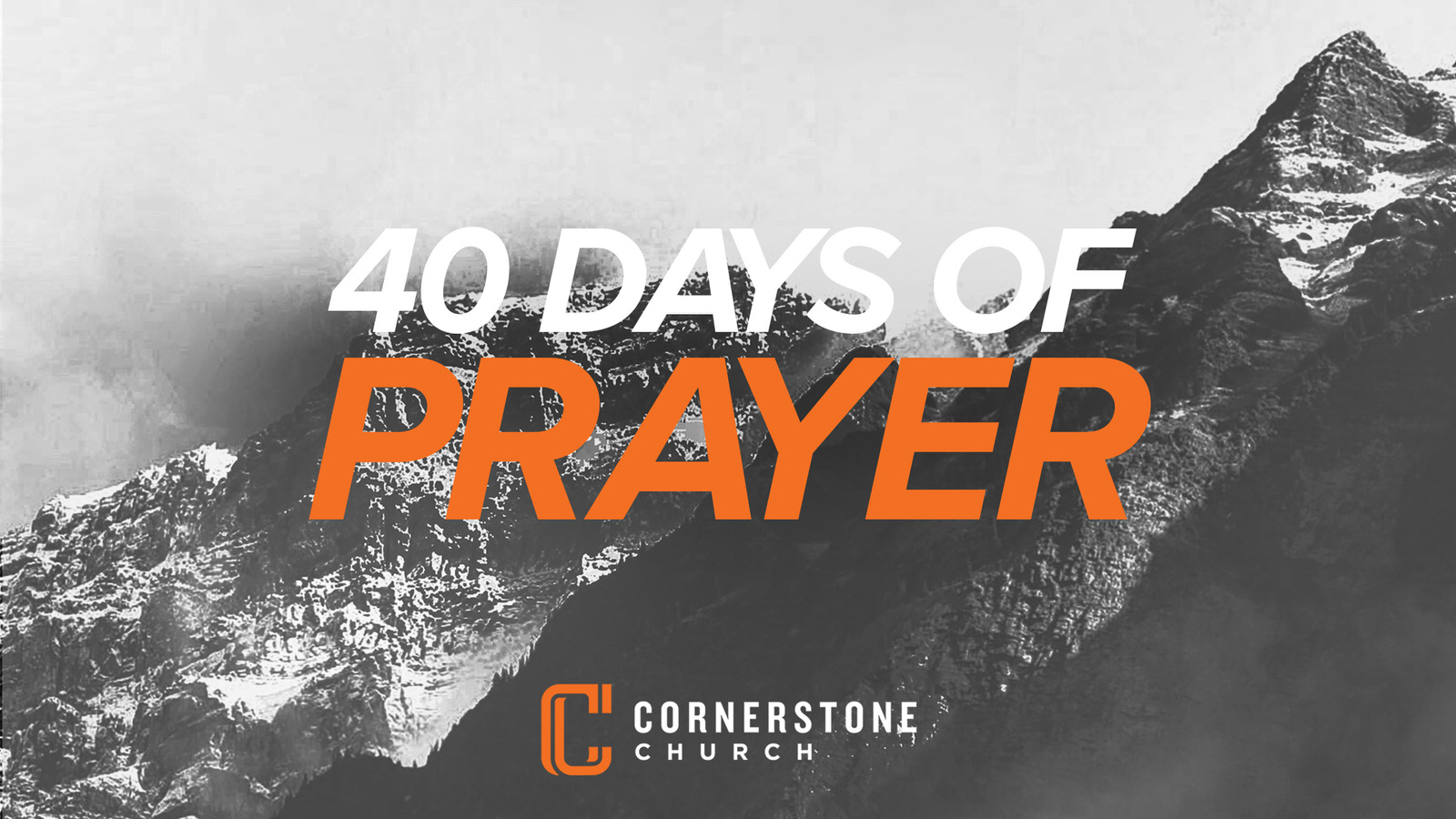 Luke 5:3-4
"Then He got into one of the boats, which was Simon's, and asked him to put out a little from the land. And He sat down and taught the multitudes from the boat. When He had stopped speaking, He said to Simon, "Launch out into the deep."
Jesus had something to say to the multitude, but He also had something to say to Peter. During these 40 days of prayer the Lord is speaking to the church, but the Lord has something specific to speak to each one of us as well. He is setting things in place so that we can hear Him.
Just verses before He was ready to step into Peters boat, we see that Jesus had found a solitary place, a quiet place. Jesus got alone with the Father in prayer. Jesus came away from that solitary place with the declaration "I must preach the Kingdom of God!"  He was readied for what was about to unfold.
If Jesus, our great example, needed a quiet place with the Father, how much more do we need to be alone with God? The Holy Spirit waits in that quiet place for us. He is always ready to bring us into the Fathers good will. He waits, ready to speak to us about the Kingdom of God within us. He is waiting to bring each of us into the fullness of the sovereign purpose for which we are created. Will we hear it? Will we know it? This preparation can only happen in prayer. We can think about things, talk about things and even do things. However, until we pray and seek the Lord's desire, we will never be truly prepared.
During these 40 days of prayer let's get quiet and listen for the Lord's command. When He speaks a "Kingdom of God" declaration, will we be listening? Jesus took His place where His voice would be heard. He got the crowds into a position where the people would be fixed on Him. Jesus was about to use Peter's livelihood for something far greater than the "natural" purpose that Peter had in mind. Jesus took His place in Peter's boat. Jesus told Peter to "put out a little from the land". Can you imagine the hush that fell over that crowd as Jesus began to speak?  In my minds eye the water was like glass that day. He had their full attention. At the same time, Jesus was getting Peter into position. It was from that same strategic place that Jesus would ask more of Peter than He would ask of the multitudes.  For Peter, the "Kingdom of God Command" was going to start with "launch out into the deep".  Before Peter would be ready for the deep, he had to take some simple, but necessary steps.  Step one? Let Jesus into his boat; surrender control of his everyday life. Step two? "Put out a little". Can I ask you; is there something that you need to push back from so that you can get quiet and hear the Lord's voice calling you deeper? Is there something you need to pull away from so that you are available to draw near to hear the Lord? If so, let's do that today so that we can be ready for what comes next.
Let's pray – Lord, I invite You into my boat, into my world. I want to hear Your voice. Holy Spirit, work in me. I choose to get into a position of humility and dependence; a place of waiting and listening. You tell me Lord. I push away from the multitude and fix my attention on You. I push away from the noise, business and distractions. I want to know You more. I want develop into the full measure of who You created me to be. I want to be transformed into Your image. My life is not my own. You have bought it at a great price. I want to be ready; ready to hear and obey the Kingdom commands of the Father. I dedicate my life to Your will!
Quote
"God is looking for people to use, and if you can get usable, he will wear you out. The most dangerous prayer you can pray is this: 'Use me.'"
Scripture
"Here's what I want you to do, God helping you: take your every day, ordinary life – your sleeping, eating, going-to-work, and walking-around life – and place it before God as an offering. Embracing what God does for you is the best thing you can do for him."