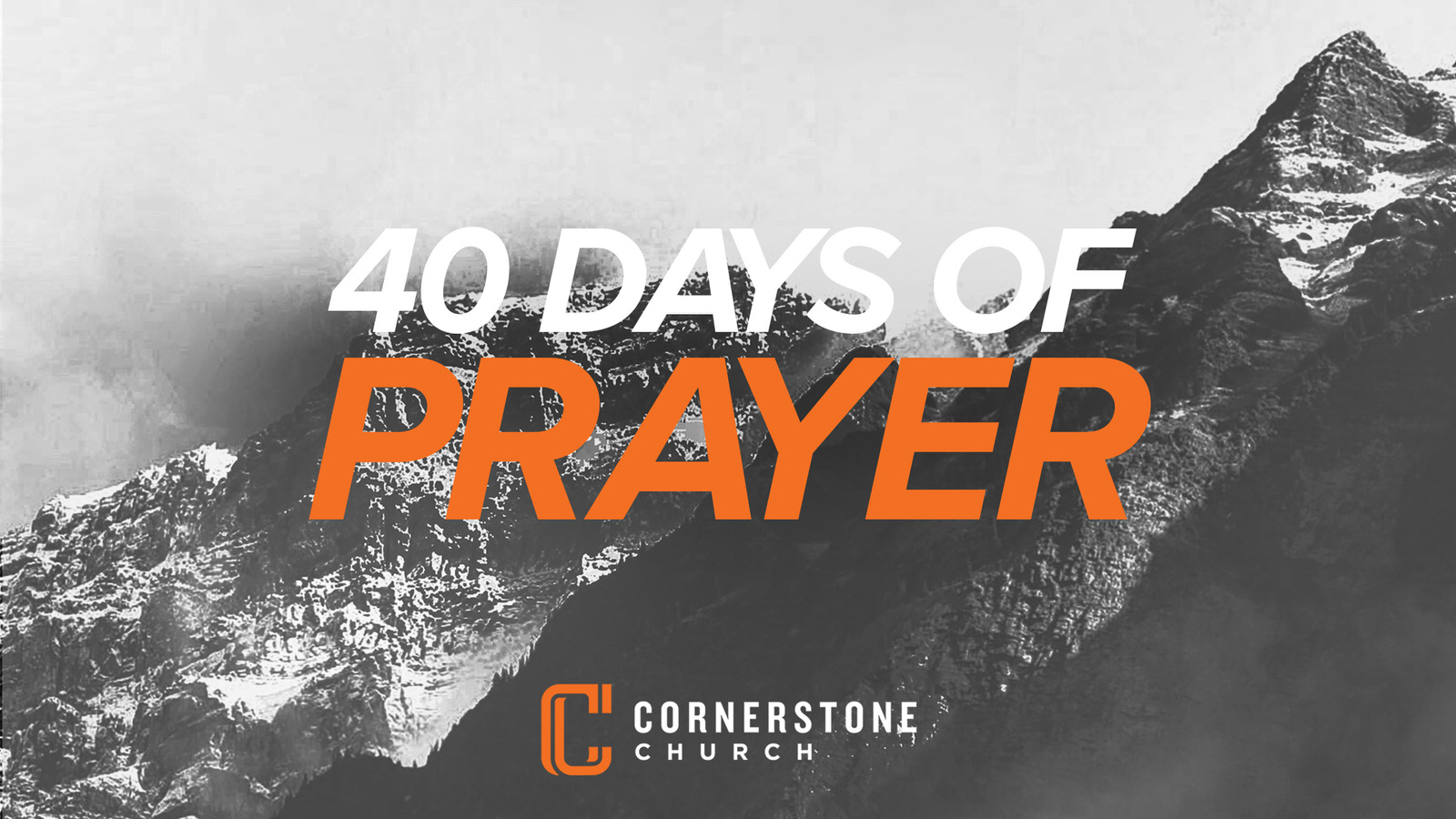 40 Days to Call Upon the Name of the Lord
Genesis 12:7-8
"Then the LORD appeared to Abram and said, 'To your descendants I will give this land." And there he built an altar to the LORD, who had appeared to him. And he moved from there to the mountain east of Bethel, and he pitched his tent with Bethel on the west and Ai on the east; there he built an altar to the LORD and called on the name of the LORD.'"
Abraham built an altar and called on the name of the Lord. He serves as an example to us. Over the next 40 days, let's build an altar and call on the Lord.
How do you build an altar as a Christian living in 2020? Let me answer that question for you.
Altars were made of stones that were gathered and arranged in a pile before the Lord. Let's unpack what this means for us today.
Stones are hard things that have been formed and shaped through the years. We need to take the hard things of our life and gather them. After we gather them, we need to arrange them before the Lord. After we arrange them before God, we need to call on the Lord, worship the Lord, and consecrate ourselves to the Lord.
Can you do that during our 40 days of prayer? I think you can. Will you do that during our 40 days of prayer? Will you build an altar before God and call upon God in prayer? I believe if you do, God will answer you from Heaven.
Here are some great takeaways from the life of Abraham and the building of altars:
1. As Abraham journeyed with God, he built altars. As you walk with God, build your altars.
2. Abraham built his altars in the promised land. Abraham's promised land was God's place of promise for him. God has a promised land for you. Your promise land is a place to live, a work to do, a ministry to fulfill, and a people to love.
3. Altars need to be guarded. The enemy loves to destroy the altars you have built before God. Don't allow the devil to tear down your places of obedience and consecration to God.
4. Altars need to be repaired. Elijah repaired the altar of the Lord and the fire of God fell upon it and consumed the sacrifice (1 Kings 18:30). Do you need to repair your altar? Do you need to repent, turn back to God, and renew your commitment to Him?
Let's call on the name of the Lord. The Bible gives a wonderful promise in Rom. 10:13. It says, "For whoever calls on the name of the LORD shall be saved."
Quote
The Church is looking for better methods; God is looking for better men. The Holy Ghost does not flow through methods but through men. He does not come on machinery but on men. He does not anoint plans, but men… men of prayer.
Scripture
"I tell you the truth, my Father will give you whatever you ask in my name. Until now you have not asked for anything in my name. Ask and you'll receive, and your joy will be complete."