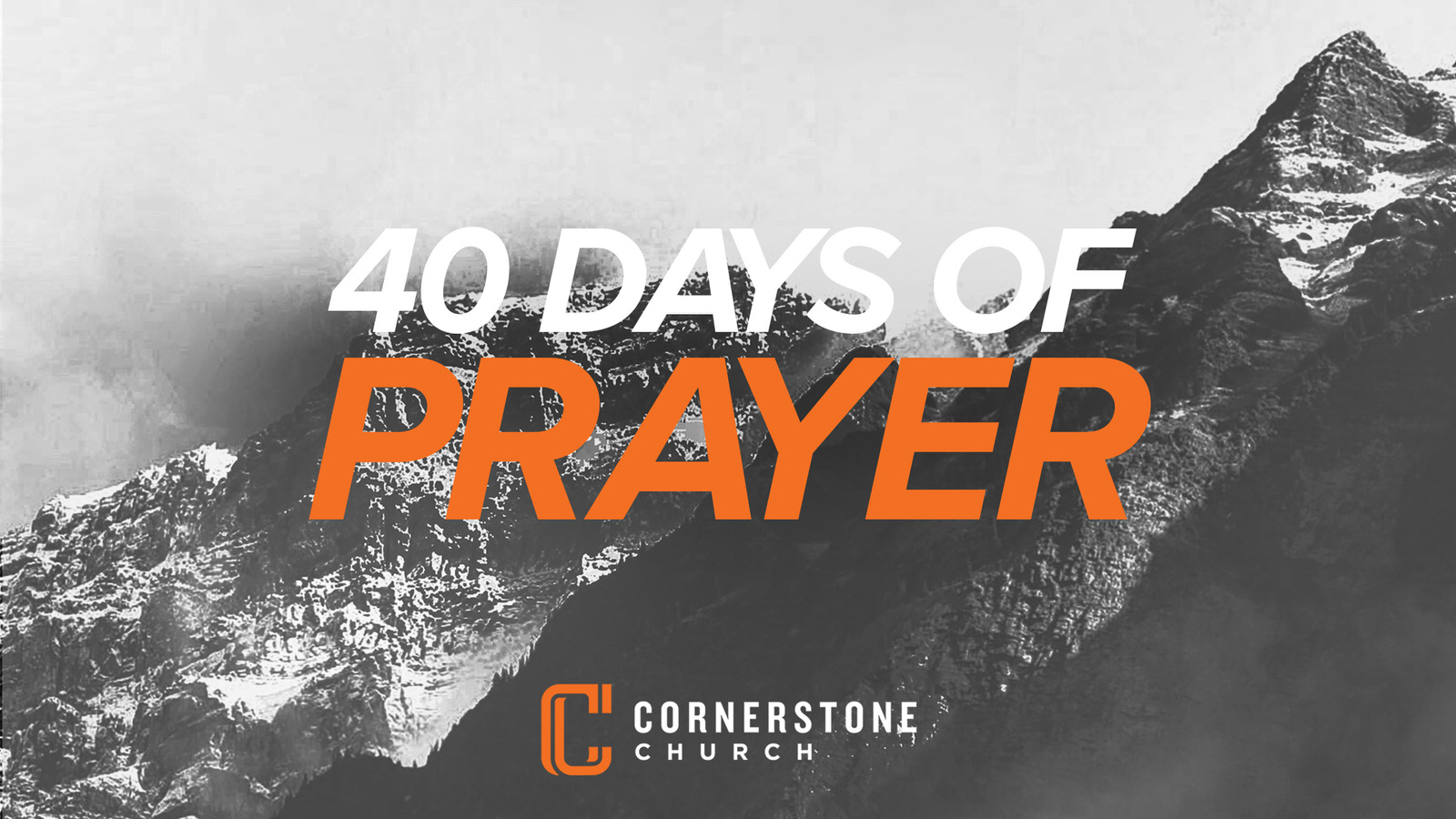 40 Days to Call Upon the Name of the Lord
Psalm 27:14
"Wait on the LORD; Be of good courage, And He shall strengthen your heart; Wait, I say, on the LORD!"
It seems like the Christian life is a life of waiting on God. When God gives us a promise, it becomes an opportunity to wait for its fulfillment.
I was reading a prayer article by Pastor Joe McKeever, and he said waiting on God is three things:
1. Waiting on God is a promise.
• Isa. 40:31 "But those who wait on the Lord Shall renew their strength;
They shall mount up with wings like eagles, They shall run and not be
weary, They shall walk and not faint."
2. Waiting on God is a command.
• Psa. 27:14 "Wait on the LORD; Be of good courage, And He shall
strengthen your heart; Wait, I say, on the LORD!"
3. Waiting on God is a testimony.
• Psa. 40:1-3 "I waited patiently for the LORD; And He inclined to me,
And heard my cry. He also brought me up out of a horrible pit,
Out of the miry clay, And set my feet upon a rock, And established my
steps. 3He has put a new song in my mouth— Praise to our God; Many
will see it and fear, And will trust in the LORD."
What does it mean to wait on God in prayer? Waiting on God means to endure patiently in confident hope that God will decisively act. Those who wait in faith are renewed with strength so that they can continue to serve the Lord while looking for his answer. Waiting does not mean sitting back helplessly. It means to gather strength. When you wait on God, you are being faithful to God. When you wait in faith, you remain in your place while God is at work behind the scenes. Waiting has the idea of keeping calm in the storm while carrying on the work of the Lord.
How long do we have to wait on God?
1. Abraham waited 25 years for the promise of a son to be fulfilled.
2. Daniel waited 21 days for an answer to be given by God.
3. Saul waited 3 days for God to send Ananias to pray for him to receive his sight.
4. Jesus waited 40 days in the wilderness for victory over Satan.
5. The Jews waited 70 years for God to release them from Babylonian captivity.
6. We have been waiting as a church for over 2000 years for Jesus to come again.
There is no set time to our waiting. We wait until God answers. It is through faith and patience that we inherit His promises (Heb. 6:12).
Here are 4 prayers we can pray as we wait on the Lord:
1. Lord, strengthen me to wait patiently for you.
2. Lord, open my eyes to see you at work today.
3. Dear God, keep me from foolish shortcuts as I wait.
4. Heavenly Father, help me to desire your will for my life.
Waiting on God is not easy, but it is rewarding. God will work in us while we wait upon Him. Let's remember the words of James. James 1:4 "But let patience have its perfect work, that you may be perfect and complete, lacking nothing."
Quote
"Prayer makes a godly man, and puts within him the mind of Christ, the mind of humility, of self-surrender, of service, of pity, and of prayer. If we really pray, we will become more like God, or else we will quit praying"
Scripture
"Delight yourself in the Lord and He will give you the desires of your heart."