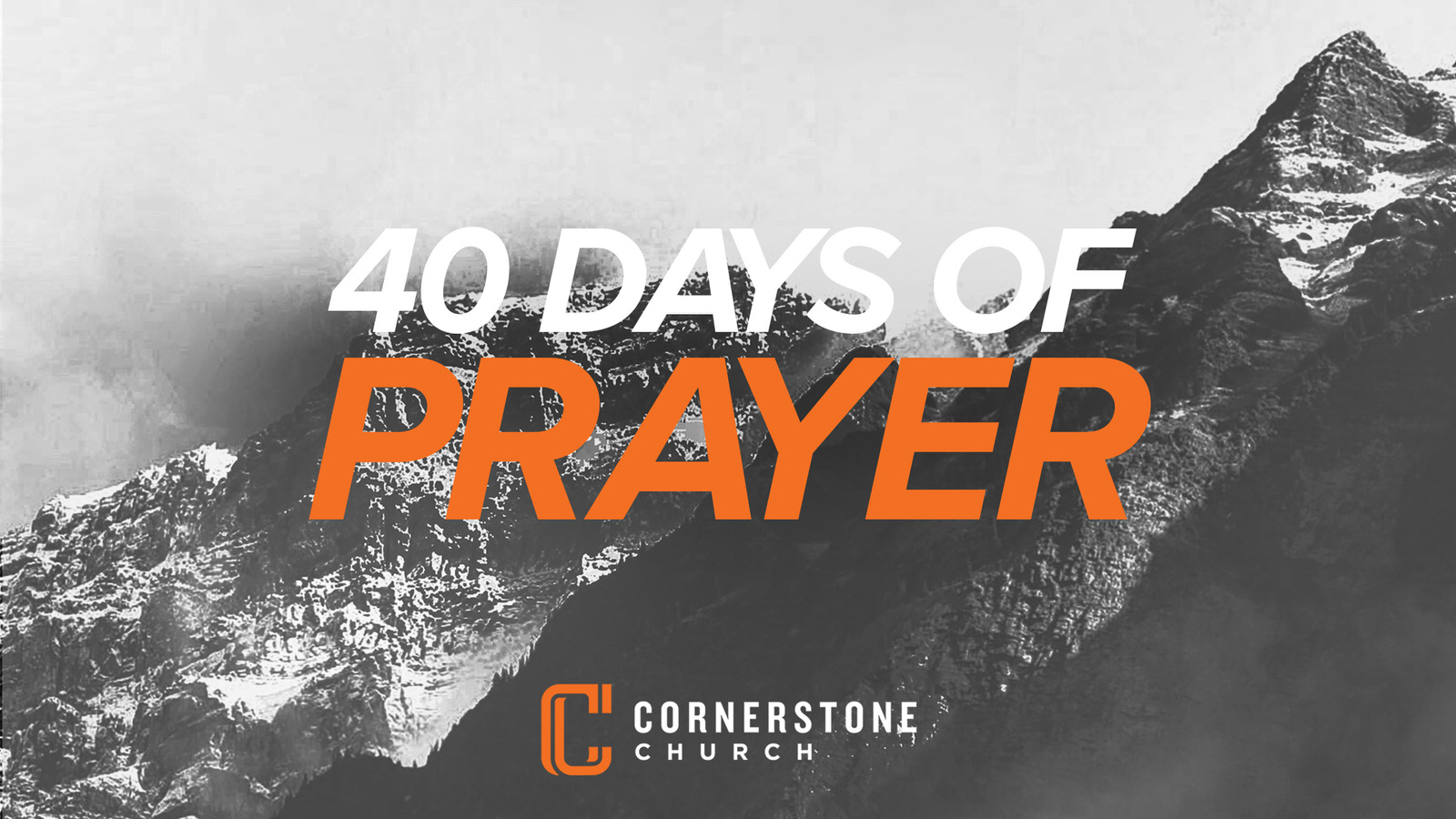 Genesis 24:1-5
In Gen.24:4 we read, "… go to my country and to my family , and take a wife for my son Isaac." Abraham is giving this request to his oldest servant. This was not a casual request but this request weighed heavy on his heart. The future of God's divine plan was about to be passed off to Abraham's son, Isaac. Often when we pray we come to the Father with our desires and requests. I want to challenge your prayer life over these 40 days of prayer. Are you ready? I want to lay in your hands a prayer perspective. Ask the Father what He wants and what is on His heart and mind. What is His request? Imagine how much your life would change by this simple prayer!
II Ch. 16:9 " For the eyes of the Lord run to and fro throughout the whole earth, to show Himself strong on behalf of those whose heart is loyal to Him…". A loyal heart means to be complete, whole, undivided but it also means friendly. Abraham was called a "friend of God" in the scriptures. He had a heart that was whole, undivided, loyal to God and he was God's friend. As a friend of God your relationship with Him goes beyond what you want and need. There is a progression and a devotion to the Father that is mature and courageous enough to ask, "Father what do You want? What is on Your heart? What is Your will? What is Your request? What weighs heavy on Your heart?"
Let me invite you on a journey of 40 days of prayer that will come with a challenge and require courage. Prayer is a powerful thing because it aligns us with Heaven and impacts our life and the lives of those around us. Are you willing? Are you ready to pray a prayer that will adjust, transform and transition your relationship with the Holy Spirit in prayer?
Pray: Father what is on Your heart? What is Your request? I choose to pray this courageous prayer and I open myself to the Holy Spirit. I choose to pray, " Align me with Your purposes and plans.
Quote
"Oh! men and brethren, what would this heart feel if I could but believe that there were some among you who would go home and pray for a revival men whose faith is large enough, and their love fiery enough to lead them from this moment to exercise unceasing intercessions that God would appear among us and do wondrous things here, as in the times of former generations."